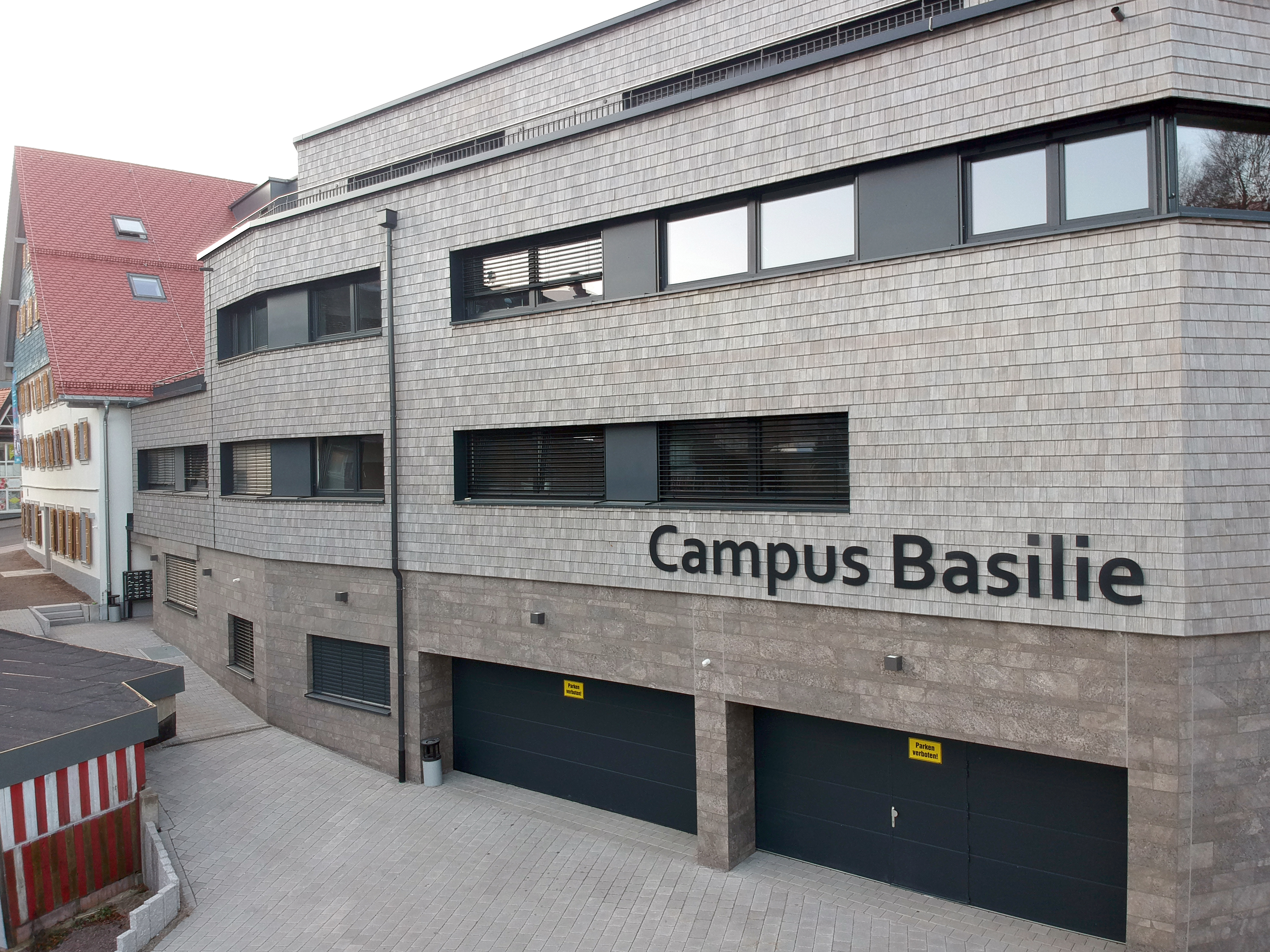 Campus
We the DRUBBA GROUP not only value our employee satisfaction during the working time, but also try to take care and support them in their spare time. As a service orientated company which operates in various sectors our employees are the mirror of our companies integrity. On a daily basis they take care of our guests and visitors with the utmost hospitality, and try to create as much mesmerizing and beautiful memories as possible.

Therefore in 2016 the DRUBBA GROUP decided to found the CAMPUS BASILIE in the heart of Titisee-Neustadt with the aim to creat living space for our employees.
The Campus Basilie stands for modern apartments and facilities right in the center of Neustadt. It is the ideal place for recreation and to live and breathe our companies multicultural philosophy, which eventually benefits both, our customers and employees.

The Campus Basilie consists of over 61 residential units. Altogether there are six one room apartments, 47 two room apartments, six three room apartments and two four room apartments.
For residents who live in apartments furnished with a tea kitchen, there are overall three full equipped, modern community kitchens. In addition there a two washing facilities with plenty of washing machines, and two large community terraces.
Campus Eindrücke